About our programs
Spin Up Science runs training programmes for scientists interested in learning about entrepreneurship, business, consulting and more. Whether you are ready to dive into a new venture, or keen to develop your industry-facing skills, our approach is built on the idea that scientists can feel empowered to innovate if they have the chance to discover the people, opportunities and organisations that can help.
Science Entrepreneur Experience
In our flagship 5-day programme small cohorts of PhD scientists are paired with academic researchers or early-stage companies interested in exploring the commercial potential of their research. During a week of intensive entrepreneurship training, cohorts assess the viability of the technology, source expert advice, and develop a route-to market.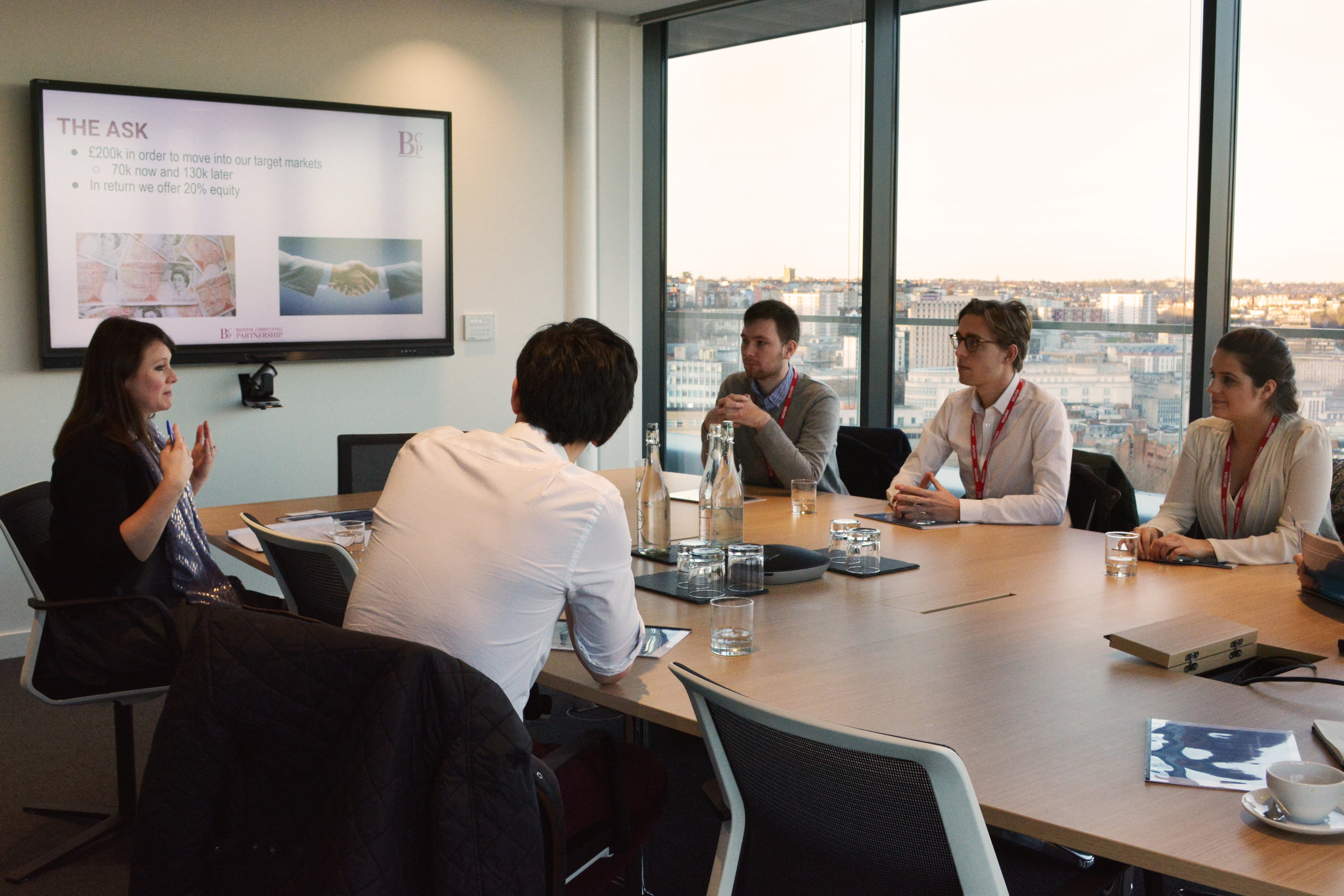 PhD to Consulting
For those interested in applying their technical expertise to solve real world problems, explore life as a scientific consultant alongside our delivery partners the Bristol Consulting Partnership. Develop the skills needed to succeed in both technical and project delivery and how to land your first contract or job, then apply these skills to delivering a real 1-day project.
Start up weeks
Start Up Weeks are intensive programmes for larger groups. Each working in small teams, over the course of the week, you develop the skills and knowledge required to turn ideas into viable businesses. Sessions are led by seasoned entrepreneurs, professional experts, patent attorneys, and investors, culminating in a real pitch to an audience from the business community.
Workshops and short courses
Introductions to the ecosystem
In this one-day workshop, designed to inspire, you have the chance to experience the activity and opportunities available in Bristol's scientific innovation ecosystem. Held in the Unit DX Science Incubator, meet with founders and scientists working in start-ups, hear talks on IP and research translation, and take part in active hands-on exercises in scientific innovation.
Survival skills for scientists
In these activity-based workshops learn the industry skills required by scientists and entrepreneurs alike. Delivered individually, or as part of a series, tackle problems such as:
Real world research translation
Negotiating and communicating confidently
Delivering projects while winning over stakeholders
Showcases and Awards Ceremonies
Want to share your ideas? We organise showcases and awards ceremonies for start-ups to pitch their businesses, network and meet valuable members of the community. Read more about some of our previous events here.
Need help organising an event? Get in touch!
Are you a researcher Interested in signing up for a program?
See our Programs for Individuals page to learn more about our upcoming PhD to Consulting courses, available for individual bookings.
Recent activities
Have a look through the links below for summaries of some of our recent activities, programs and events
LEARN MORE
We work with Universities, DTPs, CDTs, Funding Bodies and other organisations to give the next generation of researchers access to the ideas, skills, people and opportunities that they need to get new projects off the ground. Contact us if you're interested in offering programs to your students or staff. We're also always delighted to hear from current researchers who want to participate in our courses.